Your Sowing in Action
Church Support & Healing Ministry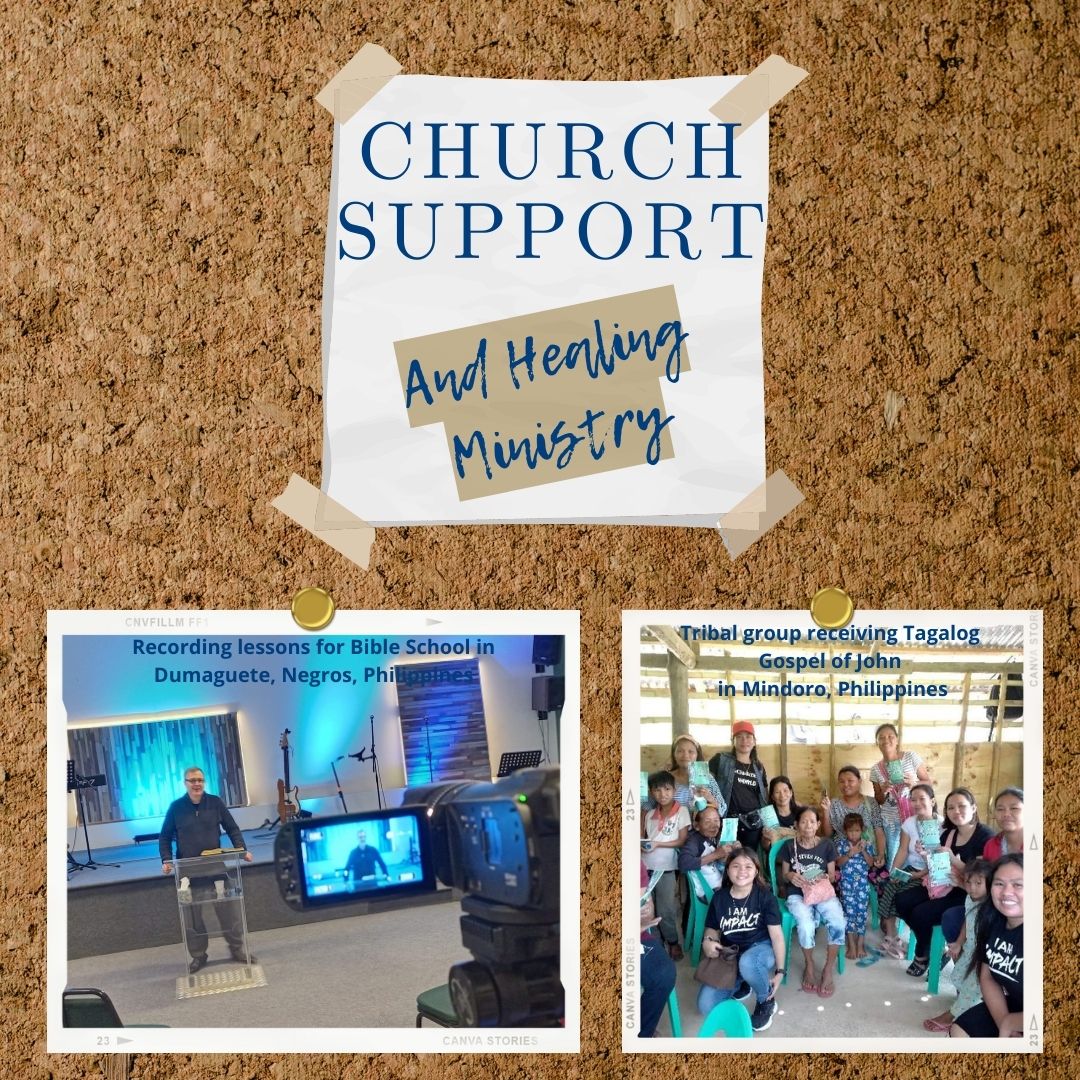 Philip and Tracey Johnston are based in Northern Ireland, UK.  They teach in the local churches and fellowships in Northern Ireland to encourage and mobilise others into God's call.
Having lived in the Philippines for 19 years they have a heart for the people there, so in partnership with other ministries in Northern Ireland, they facilitate the packing and dispatching of large boxes filled with Cebuano and Tagalog Gospels of John, clothes and items of humanitarian aid and send it directly to the Philippines.
The boxes are shipped to local Pastors and leaders to help them, their congregation and outreach programs. They also teach Pastors, leaders and students about the Father's love and in turn, equip them for the Great Commission.
Philip has recorded a 6 lesson video teaching course for a local Bible School in Dumaguete, Negros, Philippines.
Thank you KCM
A very big thank you to KCM Europe for your partnership and congratulations for your 40th anniversary of ministry in Europe.
Testimonies
"Thank you so much for this booklet who will transform life." – Ermie Ramseier – Mindoro, Philippines
"The graduates of Faithful Ministers Fellowship Bible school said "thank you so much for teaching them and for the kind greetings".  They are thankful for your time and impartation." – Pastor Mark Benjie Orot – Dumaguete, Negros, Philippines
---
It's with thanks to our Covenant Partners and Friends, who have committed to support KCM through their financial giving that enables KCM to preach the uncompromised Word of God to the world. 
Your seed becomes twice-sown seed and allows KCM to give to Ministries like Church Support and Healing Ministry.
You truly are co-labourers with the KCM staff in the work God has called Kenneth and Gloria to do.
We are reaching thousands of people through our Partner Ministries.
Thank you.