Your Sowing in Action
Sporting Marvels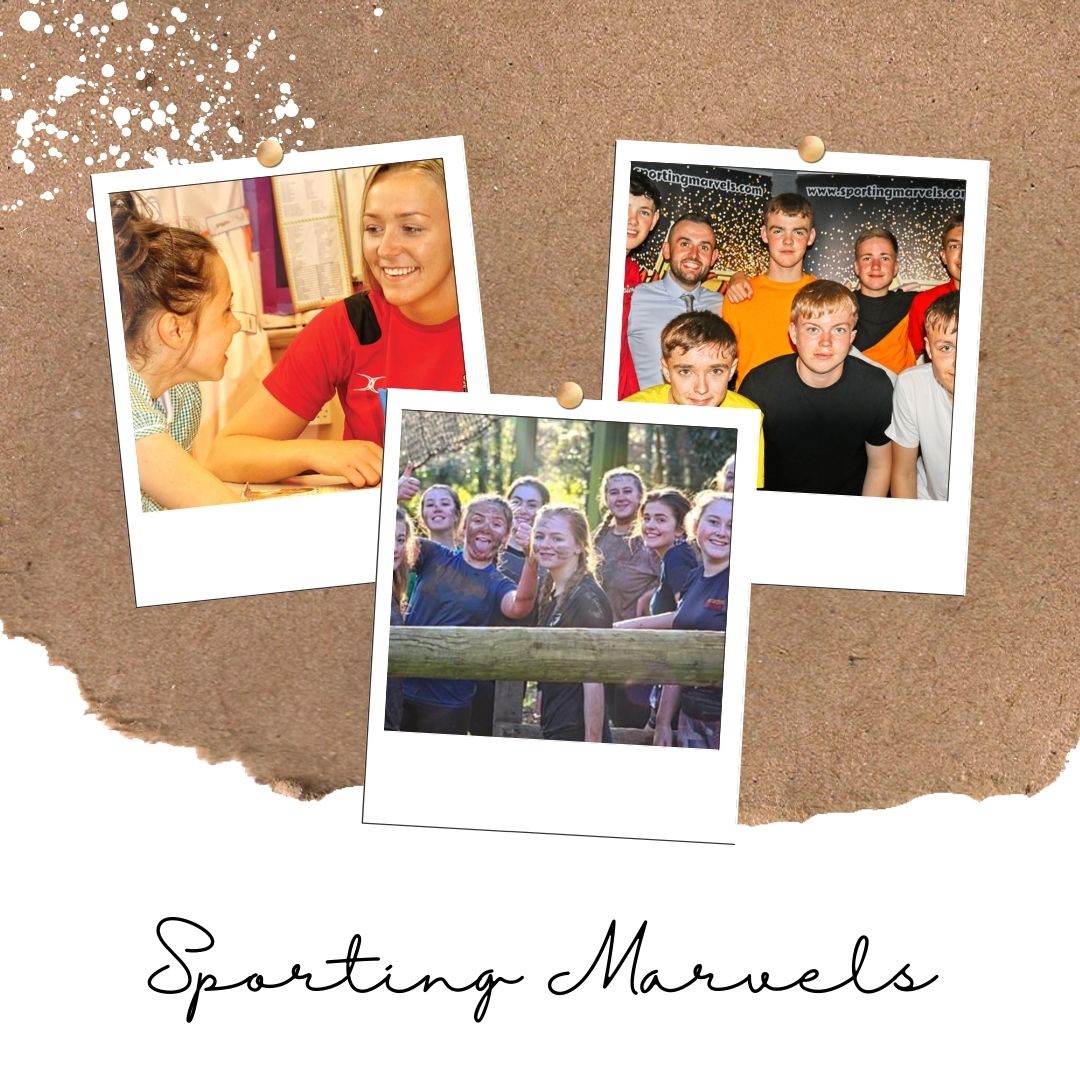 The goal at Sporting Marvels is simple: to put a positive Christian role model (a "Marvel") in front of every school pupil in Rhondda (Wales) in the age range 10-18, every day, forever, until Jesus returns. And as the ministry pushes on to achieve this in Rhondda, they're believing for God to create an environment intensive and focused enough to facilitate God-centred wholesale community transformation at a level that's so obvious, it will help, encourage and motivate others to pursue personal and community transformation in their areas of the world.
In nearly 20 years, Sporting Marvels has come a long way! From virtually no Christian witness at all, where kids didn't even know there was a Bible and thought God had named his Son after a swearword, Sporting Marvels has succeeded in reconnecting multiple generations of Rhondda youngsters to the things of God and the Gospel message. Now reaching over 75% of Rhondda's schools with one of the most unique in-school Bible-focused teaching curriculums in the world (click here for a glimpse of this), the ministry is currently hard at work on the church front with the aim of discipling more and more young people that have had seed poured into them through Sporting Marvels.
Working through the schools, the Marvels model right living, strong character and a victorious Christian lifestyle to the one place everyone in UK society passes through. As local heroes and the coolest people in town, they're Sporting Marvels' high-profile agents of transformation, their witness both overt and totally outstanding. And, in so many ways, in an era where the local church outside of cities has shrunk considerably in the UK, the need to take Jesus to the people has never been greater, and that's what Sporting Marvels is all about!
Thank you KCM
Testimonies
"I vividly remember Feb 2003, and the sense of desperation and failure that threatened to overwhelm me barely six months after God had birthed the Sporting Marvels vision in my heart. I had three months to run on my salary at Newport RFC. There was no money, no people, no opportunity, and no support anywhere, especially in Rhondda, which appeared totally opposed to the idea of putting a positive Christian role in front of every kid, every day, until Jesus returns. Then, from nowhere, a letter from Martin at Kenneth Copeland Ministries arrived with warm words of encouragement – and an attached £1000 cheque – almost literally (and certainly, spiritually) injecting steel and faith into my backbone! Most other ministries I wrote to, either didn't reply or took the opportunity to add our contact details to their database!! But not Kenneth Copeland Ministries. The very fact you saw something in the vision, in me, was just the tonic that was needed at that time. And ever since, you've remained just as supportive; just as encouraging; just as generous! Articulating how that makes us feel is beyond me I'm afraid, but suffice to say, I honestly don't believe we'd have made it to this point, and achieved what we've achieved, without the support of Kenneth Copeland Ministries Europe and of course, of Kenneth & Gloria and the global operation at Fort Worth. You have been our role models in faith, and your teaching not only helped prepare me for this tough journey, but a whole generation of young Christians too. A massive thanks once again, and may God bless Kenneth Copeland Ministries… mightily! Jesus is Lord!!"

Philip R. Davies
Founder & Chairman
Sporting Marvels
---
It's with thanks to our Covenant Partners and Friends, who have committed to support KCM through their financial giving that enables KCM to preach the uncompromised Word of God to the world. 
Your seed becomes twice-sown seed and allows KCM to give to Ministries like Sporting Marvels.
You truly are co-labourers with the KCM staff in the work God has called Kenneth and Gloria to do.
We are reaching thousands of people through our Partner Ministries.
Thank you.