Partnership Changes Everything
"We are called to minister together. God has places for us to go and people to reach."
Kenneth Copeland
GOD NEEDS US TO REACH THE WORLD — TOGETHER
Partnership with Kenneth Copeland Ministries is about more than just giving to a ministry. It's a covenant and a joining together in faith, and it's being a part of something bigger than yourself. Partnership allows you to reach far beyond your personal sphere of influence, so that you are impacting people all over the world. Just like God called people alongside Jesus and the Apostle Paul to reach the world with the good news, God calls people alongside modern-day ministries, so as many people as possible can know about overwhelming victory and blessing they can have in Jesus.
When you partner with Kenneth Copeland Ministries, not only are you joining with us – and the tens of thousands of other Partners worldwide – but we all are joining with you! When we all stand together in partnership, our individual anointings, giftings and missions combine and become one. Suddenly, your ministry isn't restricted to just your family, friends and neighbourhood – It's expanded to the entire world. Every life that's touched is a life we reach together!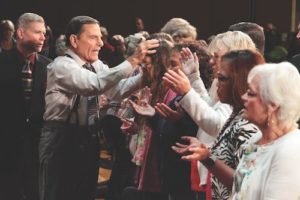 "The mission of this ministry is about all of us, growing and going together. This is your ministry as much as it is ours. We are here for you…because of you."

-Kenneth Copeland
WE'RE COMMITTED TO HELPING PEOPLE CHANGE THEIR LIVES
When Kenneth and Gloria Copeland discovered the power of walking by faith more than 50 years ago, they were not living in victory. In fact, they were sick, discouraged and in debt, but as they began to apply the Word of God, they saw their lives change.  They experienced breakthrough in every area and became even more committed to training others how to live in victory, too.
Now, all of their experience and teachings are available to you.
We will teach you how to apply the Word of God to your own life without compromise – just as Kenneth and Gloria did – so that you can experience your own victory over fear, debt, sickness and lack. It's this biblical approach that will change your life forever.
THE MISSION IS BIG
There's no doubt, we have a big mission and to finish it we are using our faith to believe for 1 million Partners, who are called to accomplish this together. Our God-given mission is to get the uncompromised Word of God on every available voice. And with the help of our Partners, that's what we're doing. From TV and magazine, to worldwide web and radio, to the most cutting-edge technology and even our own television network, we're getting it done! Faith works and when we are in agreement with His will He is always ready bring the great and wonderful plans of the Kingdom to pass. Every day, we receive testimonies of divine healing, restored relationships, supernatural increase, provision and so much more. That's why we do what we do, and we are so grateful for our Partners who come alongside of us to make every changed life possible. By ourselves, we can do some good … but together, we can do so much more!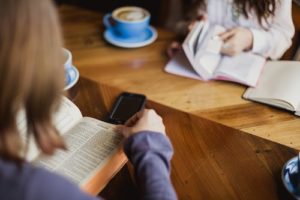 We Promise
1
Prayer is one of the most important aspects of Partnership.
We respond to anyone's request for prayer, but above and beyond those prayers, we faithfully pray daily and specifically for our Partners. Kenneth and Gloria Copeland and the entire KCM worldwide staff are committed to our Partners. We pray for your prosperity, health and victory each and every day. Without fail.
2
It's not just about money.
Partnership is about you faithfully sowing finances and prayer into the mission of KCM. Both are necessary to us getting the job done. It takes everyone doing their part – as the Lord directs. And through your Partnership, you share in the reward of every soul won and every life changed. "Not that I desire a gift, but I desire fruit that may abound to your account" – Philippians 4:17
3
We are good stewards of every gift, and each one is twice sown.
As gifts come in, we receive them, bless them and put them to work, funding KCM ministry activities worldwide. Additionally, we sow 10 percent of every gift received into other ministries, meaning your seed goes further and reaches more people.
4
You will hear from Kenneth Copeland personally.
Each month, Kenneth personally writes a letter to his Partners because he wants you to take hold of every revelation God gives him. He's done so since 1986, so you can rest assured you'll always be "in the know" with Brother Copeland.
5
You will never run out of Word-based teaching.
Thanks to our Partners, we have 50 years of resources available for you – and we're generous with them. Whether you read the magazine, visit our website, watch the broadcast or BVOVN, or join us live, you'll always find a Word in due season for you.
6
Your information will never be shared.
We value your trust, and want you to understand that the information we collect from you is protected. KCM will not share, rent or sell any of your information.