Home »
Partnership

Our Partners are the heart of this ministry, which is why Kenneth and Gloria Copeland and the entire KCM staff pray for their Partners daily. When you become a Partner with KCM Europe, you will receive a monthly letter from Kenneth Copeland that is full of prophetic insight and teaching. He and Gloria and the entire KCM staff will also pray over you every day.
Kenneth Copeland Ministries Europe office will also send you special gifts and materials that will encourage you and build your faith — and any time you need us, We are here for You.
"We are called to minister together. God has places for us to go and people to reach."
Kenneth Copeland
We promise
1.
Prayer is one of the most important aspects of Partnership.
We respond to anyone's request for prayer, but above and beyond those prayers, we faithfully pray daily and specifically for our Partners. Kenneth and Gloria Copeland and the entire KCM worldwide staff are committed to our Partners. We pray for your prosperity, health and victory each and every day. Without fail.
2.
It's not just about money.
Partnership is about you faithfully sowing finances and prayer into the mission of KCM. Both are necessary to us getting the job done. It takes everyone doing their part – as the Lord directs. And through your Partnership, you share in the reward of every soul won and every life changed. "Not that I desire a gift, but I desire fruit that may abound to your account" – Philippians 4:17
3.
We are good stewards of every gift, and each one is twice sown.
As gifts come in, we receive them, bless them and put them to work, funding KCM ministry activities worldwide. Additionally, we sow 10 percent of every gift received into other ministries, meaning your seed goes further and reaches more people.
4.
You will hear from Kenneth Copeland personally.
Each month, Kenneth personally writes a letter to his Partners because he wants you to take hold of every revelation God gives him. He's done so since 1986, so you can rest assured you'll always be "in the know" with Brother Copeland.
5.
You will never run out of Word-based teaching.
Thanks to our Partners, we have 50 years of resources available for you – and we're generous with them. Whether you read the magazine, visit our website, watch the broadcast or BVOVN, or join us live, you'll always find a Word in due season for you.
6.
Your information will never be shared.
We value your trust, and want you to understand that the information we collect from you is protected. KCM will not share, rent or sell any of your information.
WHAT IS COVENANT PARTNERSHIP?
Partnership is much more than being on a mailing list — it is sacred to Kenneth Copeland. Why? Because partnership is a covenant — a joining together in faith.
Together as Partners in ministry, we'll stand with each other, believe for each other and support each other and miracles will become commonplace. Our anointings will combine and open doors that will allow us each to do exceeding abundantly above all we could ask or think. Your ministry, no matter how great or small, will become part of our ministry…and vice versa…so there's nothing the enemy can do to stop us!
Partnership is like a bridge. It is the great connector that joins those who fund the work of the ministry with the work itself, and it is upheld by the two pillars of prayer and financial support.
Financial Support: A Partner commits to funding the work of the ministry with gifts, contributions, tithes and offerings. Brother Copeland is quick to point out Philippians 4:17, "Not because I desire a gift: but I desire fruit that may abound to your account" (KJV).
Mutual Prayer Support: A Partner commits to pray for the work of the ministry, just as Kenneth and Gloria pray for KCM Partners every day.
The bridge of partnership is not a one-way street, but it's a mutual connection that offers a two-way exchange:
From Partners to KCM flow prayer and financial contributions
From KCM to Partners flow prayer, shared rewards and anointing.
When individuals, families, businesses, ministries and churches sow both prayer and finances into Kenneth Copeland Ministries, the covenant of partnership and the two-way flow of blessings begin.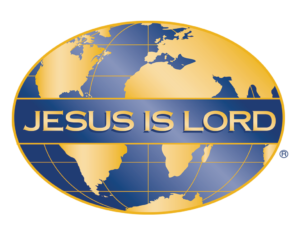 I am ready to become a Partner