Home » Outreach »
Prison Ministry Outreach
Every Life Changed is a Victory
Kenneth and Gloria Copeland's hearts are especially tender towards men and women who are in prison.
Therefore, within the mission statement of KCM, the Prison Ministry Outreach Team has been directed to minister to prisoners in the following ways:
Leading them to a saving faith through the Lord Jesus Christ (John 3:16)
Agreement in prayer
Providing free teaching materials as part of Prison Ministry Programme.
Answering Bible questions within the realm of the prison ministry gifts of Kenneth and Gloria Copeland.
This is why we have a team to minister on their behalf to those behind bars. Outreach in KCM Europe Prison ministry currently reaches into prisons in the UK, Germany and Italy and is available to all English speaking prison inmates in Europe.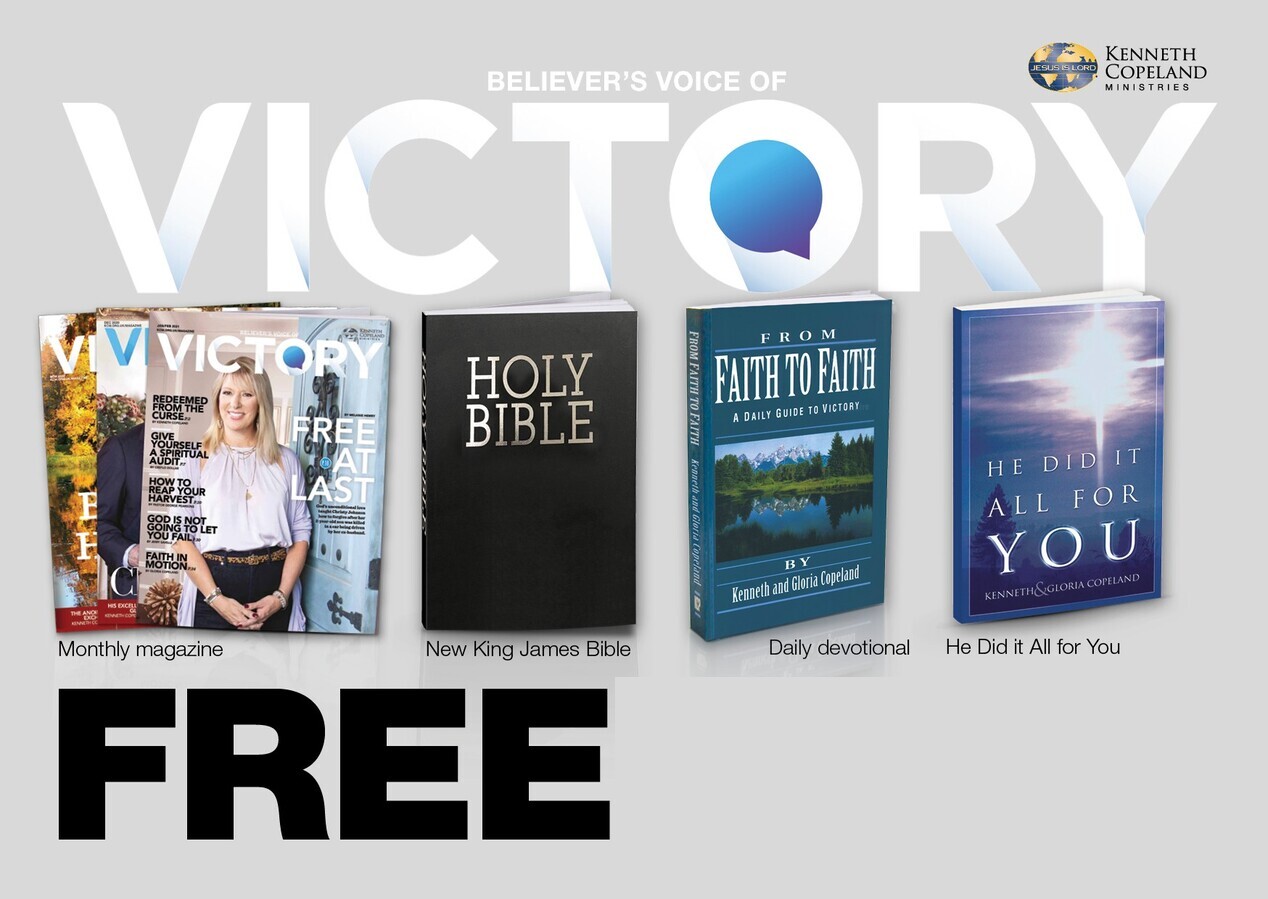 Prison inmates can connect with KCM Europe by either writing to us or completing a connect card that has been shared by another inmate.  They immediately receive:
* From Faith to Faith Devotional
* New King James Bible
* He Did it All For You book
Inmates are automatically subscribed to the monthly BVOV Magazine and Partner Letter.
Each letter, order and prayer request are responded to promptly and we have a monthly dedicated time of prayer for our Chaplains and prison inmates.

We currently have partnerships with chaplaincy and church-based Prison visitors. We supply KCM sign up cards that offer free product including our monthly magazine to individuals while they are in Prison. Along with the free NKJ bible these are precious resources that will help them come to know who they are in Christ Jesus, live a victorious Christian life in their Covenant rights and privileges. KCM teachings will impart key Christian values on faith, forgiveness, restoration, hope, relationships, and vision. We pray regularly for Prisons, Remand centres and immigration centres across Europe we aim to send in the Word of Faith to bring freedom on the inside.
If you have a prison ministry outreach or you are currently in a prison and would like our support please get in touch.
The free subscription to our Prison Ministry Programme needs to be requested by the individual, we cannot activate by a referral.
We also communicate with the inmates directly. If you are in a prison in Europe, call us at +44 (0)1225 787310 or email partners@kcm.org.uk to register. As a partner, you will receive a copy of the Believer's Voice of Victory magazine and the Partner letter, and can request a KCM NKJV Bible and From Faith to Faith daily devotional.