Your Sowing in Action
Worldwide Outreach Ministries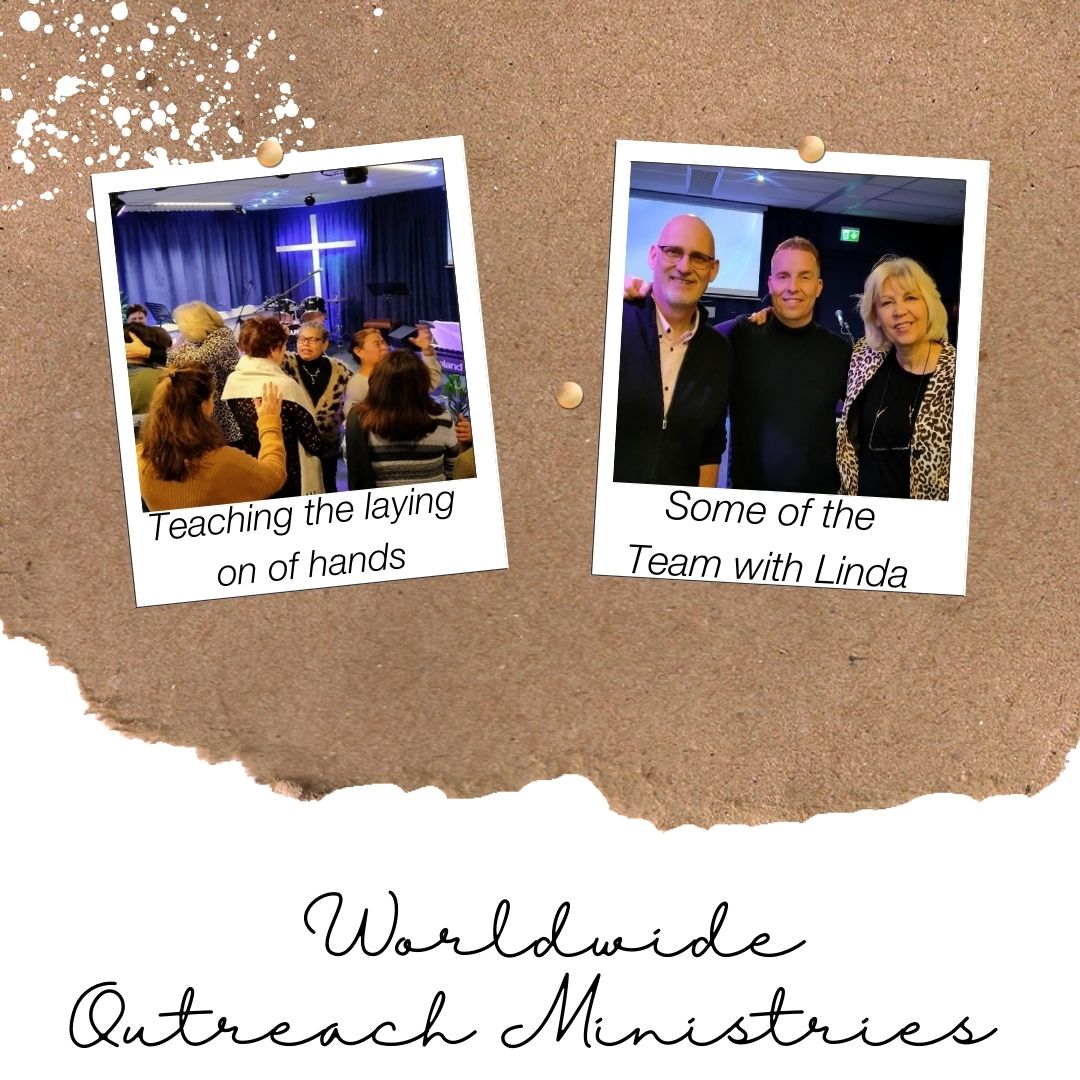 The Worldwide Outreach Ministries was launched in 1987 when Pierre and Linda Meijer went to Northern Ireland as Missionaries with two small children. The Lord called them to build bridges between the different denominations to break down denominational barriers. This was during the time of the Northern Ireland conflict.
They preached the uncompromised Word in many different Churches.  After 7 years, the Lord called them to start a full time Bible school which they called the Great Commission Training Centre. Many young people from the North and the South of Ireland and other nations came to be trained in the Word and Evangelism. It has always been their passion and heart's desire to see believers being released in their 'God given' calling
After 14 years the Lord called Pierre and Linda back to their homeland in the Netherlands. In the last 20 years they have started Bible schools, 5-fold Ministry trainings, held Women's meetings, organised meetings for International speakers, started different Churches and helped to restore Churches.
In September 2020 Pierre went home to be with the Lord.  The Lord told Linda to continue with Worldwide Outreach Ministries by training people in the Word and releasing them in their God given calling!
Thank you KCM
We want to thank KCM Europe from the bottom of our hearts for your faithful prayers and the financial support we received over so many years. We remember how the office started with Kim and Jean Freeborn. Many years later Kim told us that he was called by the Lord to start a new adventure  and that Martin Hawkins would take over the office. Pierre and I have so many wonderful memories of working together with Kim, Martin, their lovely wives and the staff members for over more than 35 years! We look at a Ministry with beautiful people full of integrity and faithfulness in every way! Thank you KCM Europe! We will forever be grateful!

Linda Meijer
Testimonies
I went for two years to the Great Commission Bible School where I was taught how to stand on the Word of God in every circumstance and how to trust God for watching over His Word. That His Word will never return void! When covid 19 came around I started confessing Psalm 91 every day over my life.

In August 2021 I tested positive for Covid. In the beginning, I did not feel so bad but after a few days, the oxygen in my blood became very low! They rushed me to the hospital by ambulance where I was immediately admitted to the Intensive care where they put me in an induced coma.

They kept me in a coma for 5 weeks while the Bible School students and my Church had prayer meetings for me where they reminded the Father to his Word.

When they brought me out of coma I could still remember everything that happened before I went to the Hospital and I was able to slowly return to a normal life! I know that without God's Word and all the prayer that went up for me I would probably not be around anymore. God is faithfull and He watches over His Word to perform it!

M. Schippers

In 2019 I went for a check up to the Doctor who referred me straight away to the local Hospital.

After many blood tests and scans they discovered that I had stage 4 cancer. Because I did the Great Commission Bible school I knew that it was not God's will for me to be sick. I told the Doctor straight away that I have a friend in Heaven who will heal me. They said it was too late to operate on me and that I only had two Months to live. Together with the Bible school students and the Church members we called upon the Lord and I started to confess the Word of God. Today I am totally healed and the Doctors are totally astonished!

R.Brahms
---
It's with thanks to our Covenant Partners and Friends, who have committed to support KCM through their financial giving that enables KCM to preach the uncompromised Word of God to the world. 
Your seed becomes twice-sown seed and allows KCM to give to Ministries like Worldwide Outreach Ministries.
You truly are co-labourers with the KCM staff in the work God has called Kenneth and Gloria to do.
We are reaching thousands of people through our Partner Ministries.
Thank  you.