"… and they were all filled with the Holy Spirit and began to speak in other tongues, as the Spirit enabled them to speak" – Acts 2:4, Modern English Version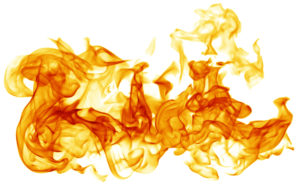 "But ye shall receive power, after that the Holy Ghost is come upon you" (Acts 1:8, King James Version). The Baptism in the Holy Spirit with the evidence of speaking in tongues is not something you automatically receive when you are born again. It is a separate experience that, like Jesus' disciples, you receive after you are born again. The power of the Holy Spirit comes upon you to equip you for service. On the Day of Pentecost, fifty days after Jesus' resurrection, the Holy Spirit came into this earth's atmosphere, just as Jesus said He would (John 15:26; 16:7). His arrival sounded like a rushing mighty wind that everyone heard (Acts 2:2). Thousands came out into the streets. The evidence of His presence was seen in the flames of fire on the disciples and heard in the languages they had never learned coming from their mouths, they were recognized by hundreds of visitors from other nations present in Jerusalem for the feast of Pentecost (verses 5-12).
This experience is just as real today as it was then—and it is for every believer. Jesus said, "These signs will accompany those who believe: In My name they will cast out demons; they will speak with new tongues" (Mark 16:17). After His resurrection Jesus told His disciples not to leave Jerusalem until they had received this baptism in the Holy Spirit (Acts 1:4-5) —a separate experience from when they were indwelt by the Holy Spirit at the new birth (John 14:17; 20:22). Jesus said later, "But you shall receive power when the Holy Spirit comes upon you. And you shall be My witnesses in Jerusalem, and in all Judea and Samaria, and to the ends of the earth" (Acts 1:8).
If you would like to receive the Baptism in the Holy Spirit with the evidence of speaking in tongues, as Jesus' disciples did on the Day of Pentecost, this equipping is definitely for you. It is for the whole Body of Christ. Jesus said this sign would follow those who believe—not just Jesus' disciples.
God wants you to have it. He knows how the Holy Spirit will empower your spiritual walk and how He will help you get the answers you need for day-to-day living. He wants to pour out His Spirit on you, to flood your life with His life and power. The word power in Acts 1:8 is the Greek word dunamis, which means "ability" and "might." It is through the energizing force of the Holy Spirit that we are transformed into effective witnesses.
If you have made Jesus your Saviour and LORD but haven't yet received the Baptism in the Holy Spirit, pray this out loud in faith: "My heavenly Father, I am a believer. I am Your child and You are my Father. Jesus is my LORD. I believe with all my heart that Your WORD is true. Your WORD says that if I ask, I will receive the Holy Spirit. So in the Name of Jesus Christ, my LORD, I ask You to fill me to overflowing with Your precious Holy Spirit. Because of Your WORD, I believe that I now receive the Baptism in the Holy Spirit, with the evidence of speaking with other tongues. I thank You for it. I believe that the Holy Spirit is within me, and by faith I accept Him. Holy Spirit, rise up within me as I praise my God. I fully expect to speak with other tongues as You give me utterance. Amen."
Now, begin to praise God for filling you with the Holy Spirit. Speak those words and syllables you receive—not in your own language, but the language given to you by the Holy Spirit. You have to use your own voice. God will not force you to speak. Worship and praise Him in your heavenly language-in other tongues. Continue with this blessing God has given you, and pray in tongues each day. The answers to your circumstances will begin to come up inside you. You'll get a word or sentence and begin to receive understanding about things you've never understood before. Get in on the power. You are a born again, Spirit-filled believer. You'll never be the same!
The Kenneth Copeland Word of Faith Study Bible © 2017 by Kenneth Copeland
You cannot receive the baptism of the Holy Spirit if you are not born again, to be born again is simply accepting Jesus as your Lord and Saviour.
If you haven't received Jesus as Lord, pray this simple prayer. You'll be glad you did!