Pastor Bernd C. & Iris Trümper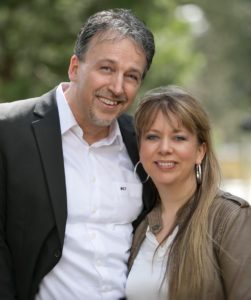 "We have been a community partner of KCM for a number of years. Much longer as a married couple.
We appreciate the service and example of Kenneth and Gloria Copeland.
They carry the word of faith boldly and undaunted, and they are a great blessing and encouragement to us.
There are very few Word of Faith Churches in Germany and so we really appreciate your support."
Original Testimony Received in German
Wir sind schon einige Jahre als Gemeinde Partner von KCM. Als Ehepaar noch viel länger.
Wir schätzen den Dienst und das Vorbild von Kenneth und Gloria Copeland sehr.
Sie tragen das Wort des Glaubens kühn und unerschrocken weiter und sind uns dadurch ein großer Segen und eine starke Ermutigung.
In Deutschland gibt es nur sehr wenige Word of Faith Churches und so wissen wir Eure Unterstützung sehr zu schätzen.