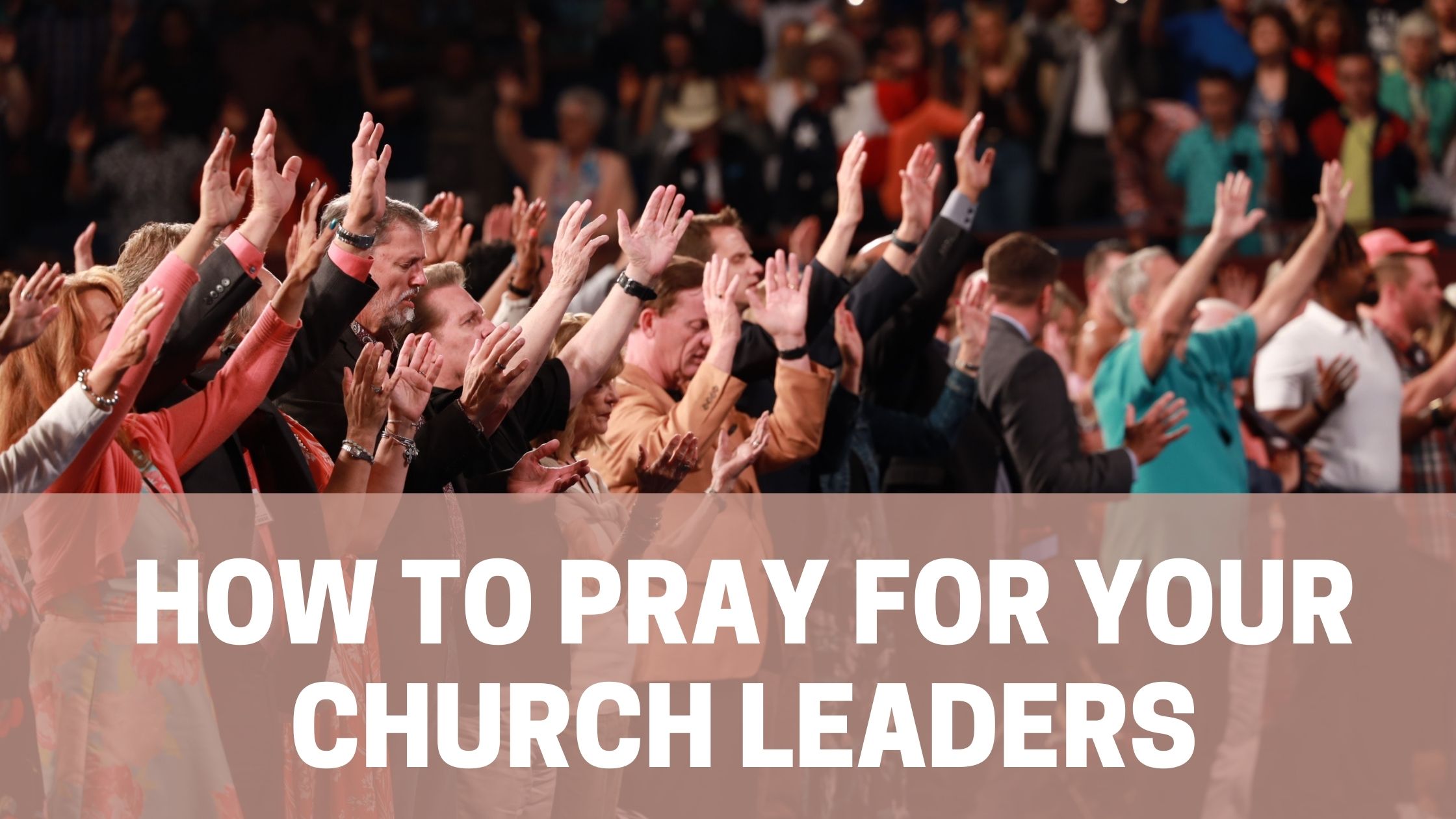 'We ask you, brothers, to acknowledge those who labour among you, and are appointed over you in the Lord, and instruct you.  Esteem them very highly in love for their work's sake. And be at peace among yourselves.' (1 Thessalonians 5:12-13 MEV)
Pray for All Who are in Authority
The local Church is a blessing to every community around the world.  The pastors, elders and leaders have been called and hand picked by God to teach His Word and be a shining light and beacon of hope in each community.
We, as believers, are the church.  And the gathering together of believers comes in different shapes and sizes.  For example, there are home-churches and there are mega-churches but each church, no matter the size, will have people in leadership… and those leaders need prayer, just as much as the other members of the body.
It's far too easy to put aside praying for our church leaders because our own prayer needs get in the way.  However, the bible instructs us to pray for those in authority.  When we do, the Word promises that it will lead to a quiet and peaceful life in all godliness and honesty!
'Therefore I exhort first of all that you make supplications, prayers, intercessions, and thanksgivings for everyone,  for kings and for all who are in authority, that we may lead a quiet and peaceful life in all godliness and honesty,  for this is good and acceptable in the sight of God our Savior,  who desires all men to be saved and to come to the knowledge of the truth.' (1 Timothy 2:1-4 MEV)
Do What The Word Says
If you don't know how or what to pray for your church leaders, then use the following prayer as a guideline:
Father, in the Name of Jesus,
I pray and confess that the Spirit of the Lord lives inside _________ and he/she has the spirit of wisdom and understanding, the spirit of knowledge, and the fear of the Lord.
I pray that as Your Spirit resides in _________ , it will make him (her) of quick understanding because You, Lord, have anointed and qualified him (her) to preach the gospel to the meek, the poor, the wealthy and the afflicted.
You have sent _________ to bind up the brokenhearted, to proclaim liberty to the physical and spiritual captives, and to open the prisons and the eyes of those who are bound.
All people shall declare that _________ is a minister of the Lord because of the Word which he (she) speaks in power and demonstration of the Holy Spirit.
I pray and believe no weapon formed against _________ shall prosper and every tongue that rises against him (her) in judgment shall be shown to be in the wrong.
I pray that You prosper _________ spiritually, mentally, physically, financially and socially and in all abundance.
I confess _________ holds fast and follows the pattern of wholesome and sound teaching in all faith and love which is for us in Christ Jesus and _________ guards and keeps with the greatest care the precious truth which has been entrusted to him (her) by the Holy Spirit Who has made His home in _________.
Lord, I believe and say You grant unto _________ that with freedom of utterance he (she) will open his (her) mouth boldly and courageously as he (she) ought to do to proclaim the gospel to the people.
I hereby confess I stand behind _________ and undergird him (her) in prayer.
I will say only good things which will edify _________.
I will continue to intercede for him (her) and speak and pray blessings upon him (her), in the Name of Jesus.
As you faithfully lift your church leaders in prayer, you will truly experience the faithful promise of living a peaceful life in all godliness and honesty.
God bless you.
---
If you would like someone to agree with you in prayer, our prayer team are available Monday – Friday, 09:15 – 16:20 (U.K. Time).  Call us on +44 (0)1225 787310 or send in your prayer request here.