Every Life Changed is a Victory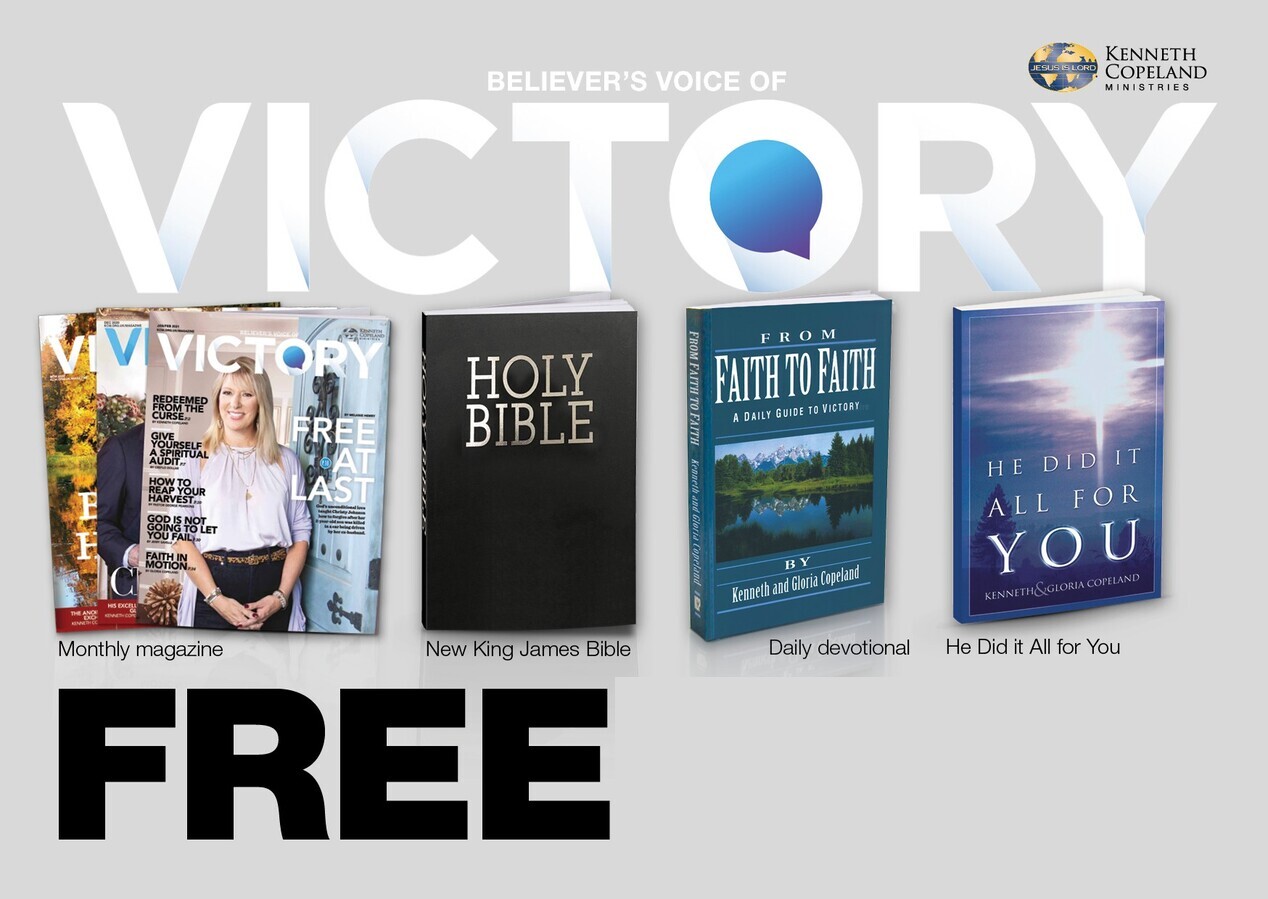 Firstly, Kenneth and Gloria Copeland's hearts are especially tender towards men and women who are in prison.
Therefore, within the mission statement of KCM, the Prison Ministry Outreach Team has been directed to minister to prisoners in the following ways:
Leading them to a saving faith through the Lord Jesus Christ (John 3:16)
Agreement in prayer
Providing free teaching materials as part of Prison Ministry Programme.
Answering Bible questions within the realm of the prison ministry gifts of Kenneth and Gloria Copeland.
This is why we have a team to minister on their behalf to those behind bars. Outreach in KCM Europe Prison ministry currently reaches into prisons in the UK, Germany and Italy and is available to all English speaking prison inmates in Europe.
We currently have partnerships with chaplaincy and church-based Prison visitors, who are able to distribute KCM Bibles and products that we supply to them in order to help the people in prison come to know who they are in Christ Jesus and live a victorious Christian life in their Covenant rights and privileges.
If you have a prison ministry outreach or you are currently in a prison and would like our support please get in touch.
The free subscription to our Prison Ministry Programme needs to be requested by the individual, we cannot activate by a referral.
We also communicate with the inmates directly. If you are in a prison in Europe, call us at +44 (0)1225 787310 or email partners@kcm.org.uk to register. As a partner, you will receive a copy of the Believer's Voice of Victory magazine and the Partner letter, and can request a KCM NKJV Bible and From Faith to Faith daily devotional.
"God bless you! Thank you for the Bibles and other materials that you have sent us. I know they will be a blessing for our residents. The other good thing about the NKJV Bible is the larger print which helps the residents to read the Scriptures clearly. They are very grateful to Kenneth Copeland Ministries Europe for the love they have for those in prison. From them all, they would like to say: Thank you and God Bless!"
Rev Lonnie Haye, Religious Affairs Manager IRC Yarl's Wood
"You have been such a great blessing to my life and destiny through my time in prison and immigration detention. I want to especially thank you for not condemning or looking down on us. The Partner letters from Kenneth Copeland were such a blessing every month and I gave diligence to do all that was contained within them. My release was such a miracle: nobody expected it, not even me. I held onto the word God gave me in Jeremiah 29 v14. I can't put into words how much your ministry has blessed me, please receive my partnership gift and I hope to join you at a Victory Campaign in Europe in the future."
Former inmate, UK
"I have been in prison for the past two years and have never been able to sleep without the aid of sleeping pills. This was due to fear something might happen to me. The result of this deep fear caused me to become totally dependent on the sleeping pills. When I came into contact with the books and audio teaching of Kenneth and Gloria Copeland my Faith in God began to increase. In particular one story in the prison edition Believer's Voice of Victory so touched me, that I said to God 'If you can deliver that person from all their troubles you can deliver me from my dependency on sleeping pills'. I prayed with a repentant heart and stopped taking the pills. It was not easy, but I continued to pray with Faith in God and His word. Glory to God, I can testify that I have been completely set free from the dependency of sleeping pills and have not had any for over 7 months."
Inmate, Italy
"I was so pleased to read that KCM prison ministry is growing. Three years ago I was imprisoned for a 12 week period. In this time I decided to see if there really was any truth in God as I was contemplating suicide. I am so glad I gave Christ Jesus a chance. He turned up and I have not looked back since. I gave my life to Jesus and was given a KCM bible. This bible is part of my testimony. Since leaving prison I have been writing to women in prison across the country to encourage them to lean on Jesus."
Former inmate, UK
"I send thanks for the outstanding generosity of Kenneth Copeland Ministries Europe, to yet again restock HMP Brixton with many more bibles in order that those without God's word would be able to read about Him. I personally use some of the prayer formats identified by your ministry and have begun to see God move."
Rev Chris Knights, Whittome Chaplaincy HMP Brixton