Thank you for your donation to our church RCCG Newness of Life Christian Centre, which was received on the 11th December 2020
We feel honoured that you would bless us with your generosity which has made a big difference in the work our church is doing in the community.
With your support, we partnered with local non-profits and frontline organisations (e.g the YMCA and Newcastle food b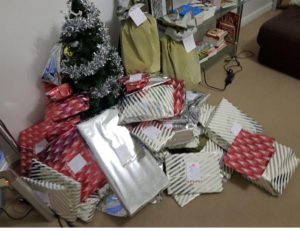 ank) to deliver food to young people and families who are in dire need.
We also extended the love of Christ to children affected by prison sentences by supporting a local prison fellowship Angel Tree programme. The scheme helps to connect families together by sending gift and Christian literature to children on behalf of a parent in prison.
Together, we can continue to show the love of Christ and make a difference in our world.
Thank you for supporting RCCG Newness of Life Christian Centre.
We pray the Lord God Almighty continue to prosper His work in your hands and make good His promises concerning you. 
Proverbs 19:17 & 2 Corinthians 9:8
Your ministries will grow in leaps & bounds and the Name of the Lord shall be glorified ceaselessly in Jesus Mighty Name, amen.
Thanks so much for being a Blessing always.
Blessings in Christ,
Asst. Pastor Dominic Shorun,
Parish Pastor,
RCCG Newness of Life Christian Centre,
Staffordshire, UK.