"In 2022 You will know what to do"
Well, Praise God! This year we knew exactly what to do in our 40th year of ministry in Europe. In 2022, we took the Word that God gave Kenneth and agreed that we would have a year where each month would be filled with one aspect of the ministry.
We focused on the key aspects that have marked the past and the present of Kenneth Copeland Ministries Europe. Take a look at some of the Faith filled features of 2022.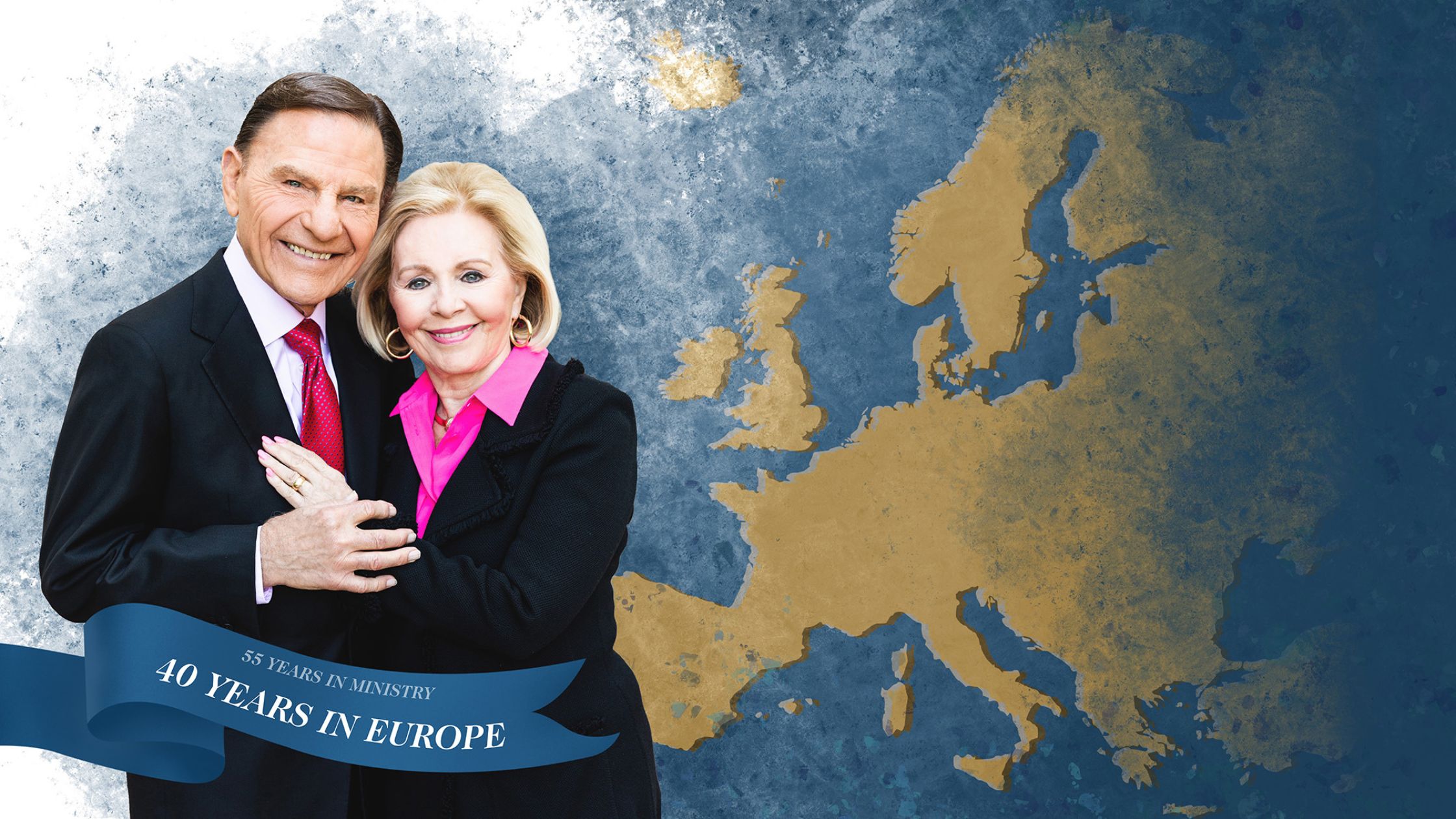 ---
Highlights of 2022
In April of 2022 we held our first ever virtual KCM Europe Evangelism Workshop, with three dynamic speakers – Riley Stephenson, Andrew Cannon and Amanda Conway. It was such an empowering time of ministry and testimony. Our Partners were encouraged, taught, and equipped from the Word of God. Our speakers shared how they use the spiritual gifts God has given to us all, for individual and corporate evangelism.
"In 2022, It All Belongs to You!"
"All Scripture is given by inspiration of God, and is profitable for doctrine, for reproof, for correction, for instruction in righteousness" – 2 Timothy 3:16
In 2022, KCM Europe hosted online speaking events featuring Kenneth and Kellie Copeland, Terri Savelle- Foy, Jeremy Pearsons, Jerry Savelle, Andrew Wommack.     We took the full instruction given to us from the Word of God, via these guest speakers. We ended the year with Kenneth and Kellie Copeland ministering to us live online. Praise God!-what a great time of teaching and preaching we had.
That's not all-there was more that belonged to us in 2022! Throughout the year we have continued to take Communion with our Partners, with ??? countries represented. We utilised the online tools that have been made available to us to do this – just like Kenneth did with the power of satellite back in in 1982.
We also held our first online Partner Confession Event. This was a powerful time in the Word of God, hearing, believing and confessing all that belongs to us from Jesus. Together we used our available voices to confess the Power of God, in one accord. As Kenneth says "Every believer has a voice and it's the voice of victory!"
Several of these events were offered exclusively to our Partners – But don't miss out next year! If you would like to become a Partner with KCM Europe and receive all the exclusive benefits we have waiting for you, sign up here – We would love to welcome you into the KCM household of faith as a Covenant Partner. We are so encouraged by the testimonies of God's Faithfulness in the lives of our Partners and Friends Click here to read what God is doing in their lives. Be encouraged – If he did it for them, he can do it for you.
If you would like to find out more, the KCM Europe website is always full of free resources. We have teaching courses, reading material and TV daily broadcasts to suit everyone. Sign up here to receive the KCM Weekly Newsletter so that you will always be "in the know" about events and resources available to you in 2023.
Thank You!
Thank you to all of those who have been with us on this journey of Faith over the past 40 years. Our best days in ministry are yet to come, as we go from Faith to Faith. It's not too late to join the celebration! Click here to find out how KCM Europe turned 40 in 2022!
KCM Europe are here for you –We are carrying the mission the Lord gave Kenneth and Gloria Copeland 55 years ago – to minister the Word of Faith, by teaching believers who they are in Christ Jesus, taking them from the milk of the Word to the meat, and from religion to reality. Together we are committed to preaching the uncompromised Word of God on every available voice.
As we close this 40th year and look forward to celebrating the birthday of Jesus, our Lord and Saviour we continue to declare that,
God loves You, we love you and Jesus Is Lord!