The Classic Teachings of Kenneth and Gloria Copeland are still as applicable today as they were 55 years ago, when God called them into full time Ministry.

This year of 2022, Kenneth Copeland Ministries USA celebrates 55 years of ministry, KCM Europe and KCM Africa are celebrating 40 years and the KCM office in Germany is celebrating 25 years!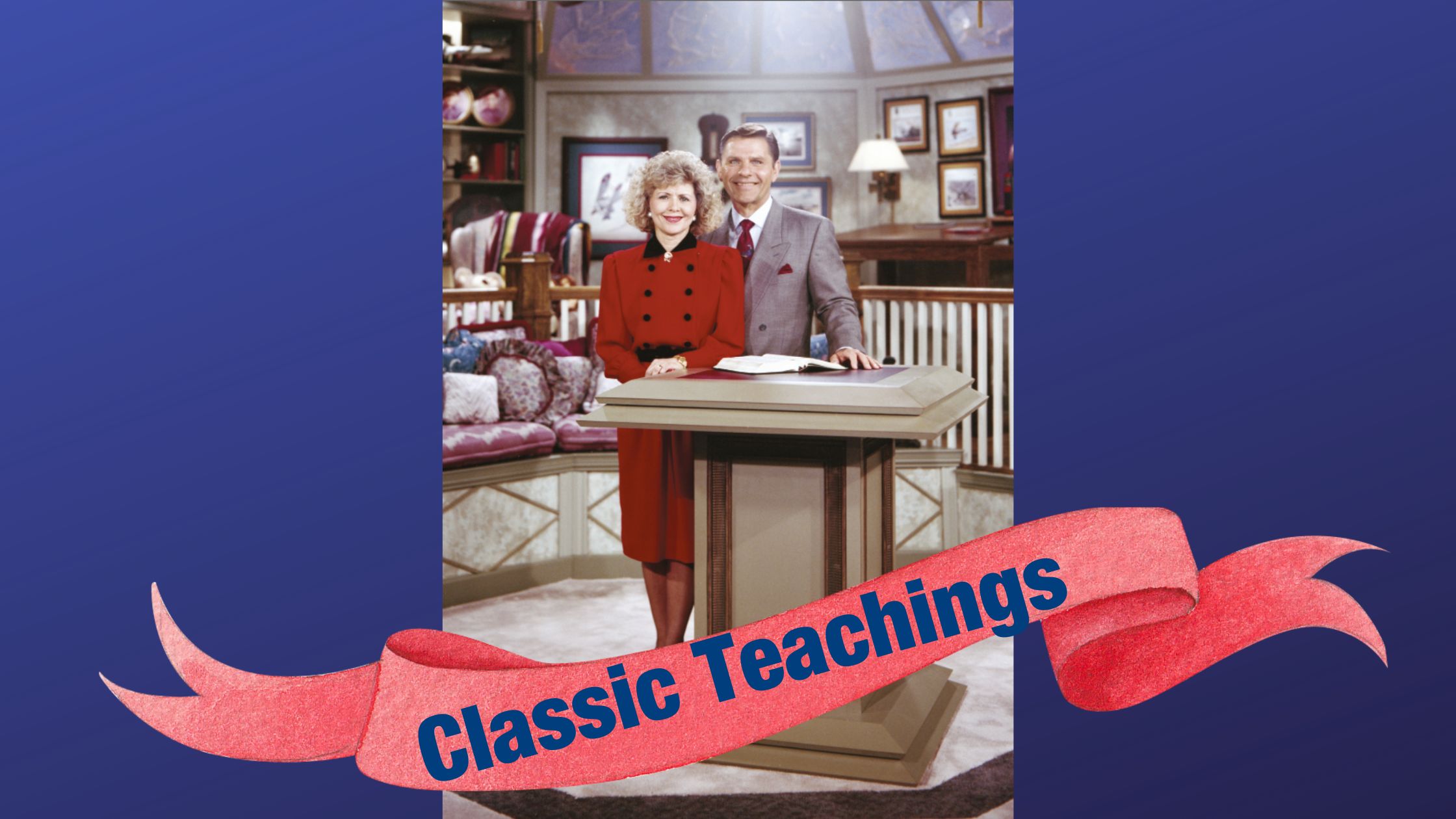 For more than five decades, Kenneth and Gloria have maintained an unwavering stand on the Word of God. They have persevered in their God-given commission to teach the uncompromised message of faith on every available voice.
Although their revelation has grown, the foundational messages remain the same. Kenneth and Gloria are known for their teachings on faith, healing and prosperity (to name but a few), and we have picked 5 of our favourites.
1. Faith Series
"For whatever is born of God overcomes the world. And this is the victory that has overcome the world—our faith." (1 John 5:4 NKJV)
There is a force that can make you an overcomer in every situation. Without it no one can please God. It's the same force God used to create the universe and everything in it. This force is called FAITH.
The faith that is in you as a believer is the same creative force that God has. He gave it to you. All the things you're believing for have their substance in this powerful force. Learn how to use it on purpose, and start living the life of victory God has for you.
2. The Blood Covenant
"I am the living bread which came down from heaven. If anyone eats of this bread, he will live forever; and the bread that I shall give is My flesh, which I shall give for the life of the world." (John 6:51 NKJV)
Through the shed blood of Jesus at Calvary, God has made an irrevocable promise to you. He has totally done away with sin and its consequences. You are redeemed from the curse, and THE BLESSING of Abraham is yours in Christ Jesus! You can have hope and victory in every situation and circumstance of life.
As you find out how and why God established His covenant in the earth, you will have a solid foundation to receive the things that are yours as a blood covenant partner with God.
3. Laws of Prosperity
"Beloved, I pray that you may prosper in all things and be in health, just as your soul prospers.  For I rejoiced greatly when brethren came and testified of the truth that is in you, just as you walk in the truth. I have no greater joy than to hear that my children walk in truth." (3 John 2-4 NKJV)
The Word tells us that God delights in the prosperity of His servant. True prosperity is the ability to use the power of God to meet every need in a man's life—spirit, soul and body. It is God's will for you to live an abundant life now, in this lifetime.
This series will give you a basic understanding of divine prosperity. Kenneth Copeland teaches the laws governing prosperity from the authority of God's Word—how to establish your heart in the New Covenant, how to make deposits and withdrawals from your heavenly account, and how to walk in prosperity in every area of your life.
4. Authority of the Believer
"…and what is the exceeding greatness of His power toward us who believe, according to the working of His mighty power which He worked in Christ when He raised Him from the dead and seated Him at His right hand in the heavenly places, far above all principality and power and might and dominion, and every name that is named, not only in this age but also in that which is to come." (Ephesians 1:19-21 NKJV)
God created man in His own image and gave him authority in the earth. He gave man the authority to use the creative power of words to create his own world, just as God used His Words to create. But a single act of disobedience unleashed the curse of sin, sickness, poverty and fear into man's life.
The authority of the believer was re-established in this earth by the single act of obedience of God's Son, Jesus. It is by the power of His Name—the Name of Jesus—that we may walk in the authority God granted from Creation.
Subscribe to Kenneth Copeland Ministries Europe on You-Tube.
In this series, Brother Copeland teaches how the Lord Jesus Christ destroyed the power of the curse and returned the power of creativity and authority to mankind. He shares the truths of God's Word about the power available to every believer to live every moment in authority and in freedom from the curse.
5. Healing School
"Who Himself bore our sins in His own body on the tree, that we, having died to sins, might live for righteousness—by whose stripes you were healed." (1 Peter 2:24)
To know what God says about sickness, you might have to go to school…Healing School!
As a born-again believer, God has a covenant—or contract—with you. In it, He guarantees you the right to enjoy complete health. If you experience symptoms of sickness or disease, He has made provision for you to receive your healing (James 5:14-16). But the Bible says you have an adversary, the devil, who would like to keep you in the dark about your covenant promises.
God says in His Word, "I am the Lord that healeth thee" (Exodus 15:26). The Bible says that in God there is no shadow of turning (James 1:17). God is so consistent that His shadow doesn't move! If He wanted His people healed then, He wants them healed now! And regardless of the devil, you can receive your healing! Just as you acted on the promise of salvation, you can act on this promise and enjoy health in your body!
Watch More Classic Teachings on KCM Europe YouTube Channel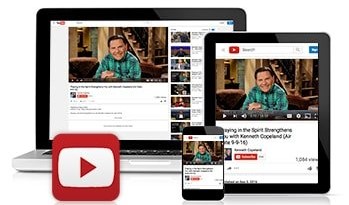 ---
The wisdom of God's Word can help you with any situation in which you may find yourself.
There are many ways you can enjoy more teachings from Kenneth and Gloria, where the Word of God will remain their top priority in helping you grow and live victoriously – kcm.org.uk/watch/
---
Stay up to date with all our latest news and teachings by subscribing to our Newsletter HERE