Every morning, before we begin our work, the entire staff at KCM Europe, join together to read from the daily devotional 'From Faith to Faith' and then lift our Partners in prayer.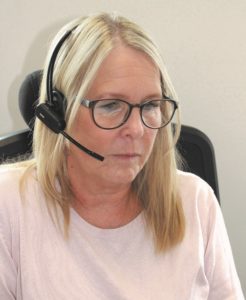 "It is wonderful to meet together each morning and to be edified by the Word, prayer and teaching in the devotional. We know that many of our Partners are also reading this same teaching and praying for us. In unity there is a commanded blessing"  – Julie Samways, Partner Relations Manager
We then meet again at 2pm to pray and, whatever the agenda, we always lift our Partners again in prayer.
Our Partners are the heart of this ministry, which is why Kenneth and Gloria pray for their worldwide Partners daily.
If you need prayer, send us a prayer request or call one of our trained Prayer Team members on +44 (0)1225 787310.  Our phone lines are open Monday – Friday, 09h15-16h20.
---
More about Partnership with Kenneth Copeland Ministries
"We are called to minister together. God has places for us to go and people to reach." – Kenneth Copeland
If you are not yet a Covenant Partner but would like to join us in teaching believers how to use their faith, please use this form to sow a seed and partner with KCM.
When you become a Partner with KCM Europe, you will receive a monthly letter from Kenneth Copeland that is full of prophetic insight and teaching. He and Gloria and the entire KCM staff will also pray over you every day.
Kenneth Copeland Ministries Europe office will also send you special gifts and materials that will encourage you and build your faith — and any time you need us, we are here for You.