'Together as Partners in ministry, we will stand with each other, believe for each other and support each other and miracles will become commonplace. Our anointings will combine and open doors that will allow us each to do exceeding abundantly above all we could ask or think. Your ministry, no matter how great or small, will become part of our ministry… and vice versa… so there is nothing the enemy can do to stop us!'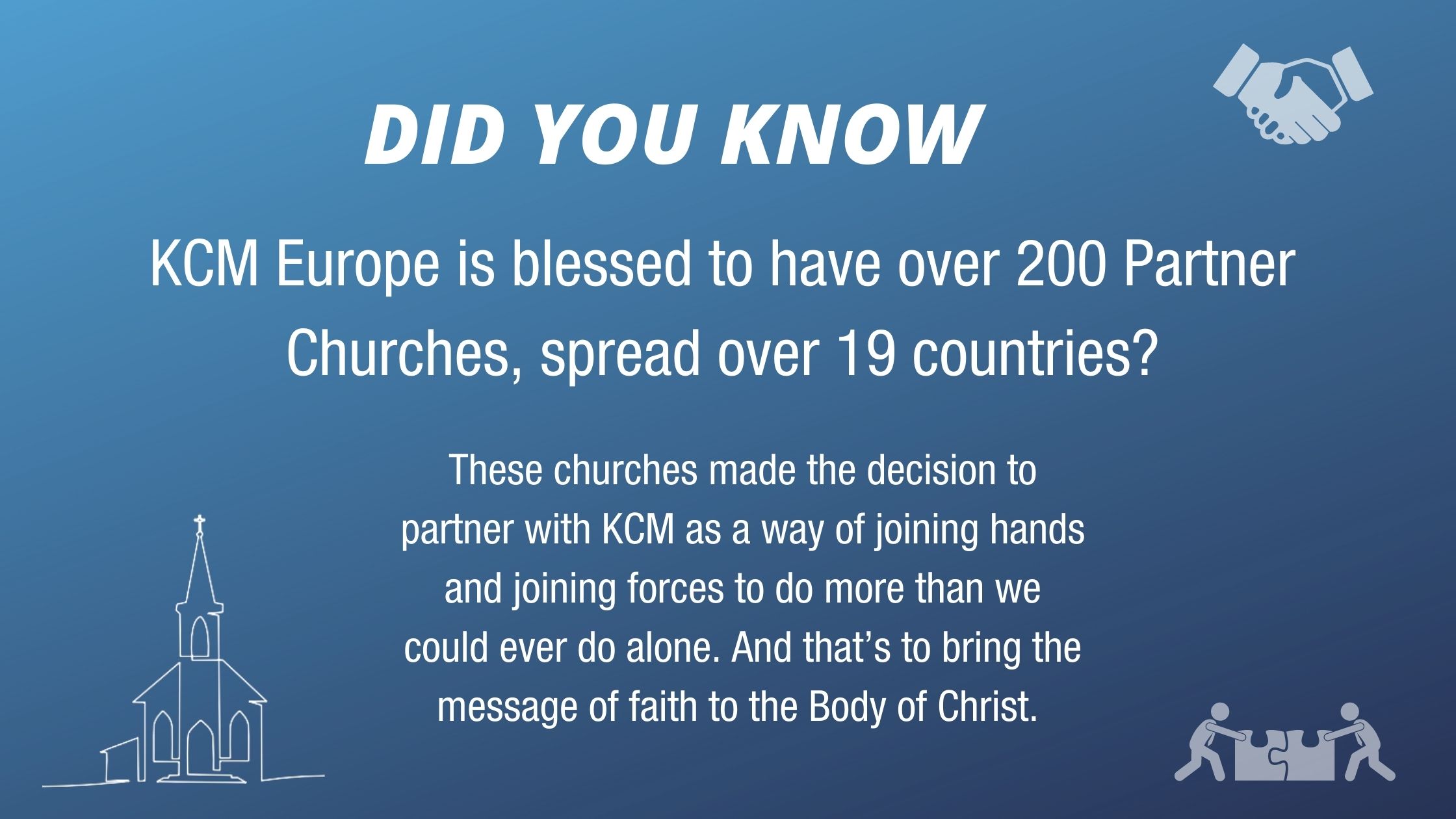 Kenneth Copeland Ministries is a ministry that teaches the message of faith on every available voice.
Church Partnership is important to us because when a Pastor of a church chooses to partner their church with KCM, it demonstrates a clear desire on their part for their entire congregation to benefit from the faith teaching of Kenneth and Gloria that they themselves have benefitted from.
We desire to connect with more Partner Churches so that we are able to direct those Partners and Friends who are either visiting the area of a partner church, or live near, and who do not have access to a local faith church, to encourage them to go along to the partner church for like-minded fellowship and teaching.
---
Find a partner church near you – Partner Church – Find a local KCM Europe Partner Church
---