"Let not your heart be troubled. You believe in God. Believe also in Me" – John 14:1, Modern English Version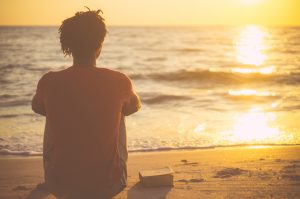 Obey Jesus, and shed the cares of this world. Jesus is saying, "You don't have to earn your peace from Me. I will give it to you". The world gives conditionally and takes back. But Jesus doesn't do that. His peace belongs to us-unconditionally. He always keeps His WORD.
Jesus said, "Let not your heart be troubled" (John 14:1). That means you have something to say about whether or not your heart is troubled. You have authority over your own heart and whether you allow fear to enter it or not. In verse 27 Jesus said again, "Let not your heart be troubled, neither let it be afraid." He is saying, "Don't do it." You have an invitation to enter into His rest and receive His peace. Don't base it on feelings. Receive it by faith.
How do you do that? First, go to The WORD and read this scripture. Then say out loud:
"Thank God, He's given me His peace. He's my Saviour. He's my peace-giver. I receive His peace. I receive His rest, and I trust Him. I'm fixing my mind on Him." Then keep your mind on Him and what He says, not on the problem. Make yourself slow down the pace so you can receive His peace. And "the peace of God, which surpasses all understanding, will protect your hearts and minds through Christ Jesus" (Philippians 4:7).
Then go to John 17:23. Jesus, talking to His Father, said, "I in them and You in Me, that they may be perfect in unity, and the world may know that You have sent Me, and have loved them as You have loved Me". Now say with convictions and love, as you look into the face of your marvellous Saviour: Oh, thank God! My Father loves me just as much as He loves Jesus: What significance does the problem have anyway in the face of His great love for me? The God who raised Jesus from the dead loves me. I am His very own. If you have difficulty saying that, remember that 1 John 4:16 says, "And we have come to know and to believe the love that God has for us". And verse 18 says, "There is no fear in love, but perfect love casts out fear, because fear has to do with punishment. Whoever fears is not perfect in love."
Make sure you tell The LORD many times a day that you love Him with all your heart, all your soul, all your mind, and all your strength, and your neighbour as yourself (Luke 10:27). The WORD of God you have spoken, together with love and gratefulness, will begin to rise in your heart and start flushing out the fear. Say, "O Father, I just wanted You to know today how much I love You I love you with all my heart." Gloria and I pray this over every meal and in every prayer we pray. We get up in the morning and pray for all men, for kings, and for those in high authority. We then pray for the peace of Jerusalem and the peace of the Church.
We always begin with, "Father, I love You today with all my heart, all my soul, all my mind, and all my strength, and I love my neighbour as myself. I love the brethren even as You love the brethren. I love my enemies and do good to those who despitefully use me and persecute me."
When you do these things, you're choosing the way of love. You're choosing to obey Jesus by not allowing your heart to be troubled.
The Kenneth Copeland Word of Faith Study Bible © 2017 by Kenneth Copeland
---
Do you have a desire to know more about LOVE? The God-kind of love? SIGN UP for 'Love Letters from Heaven' email course and receive teaching sent to you email inbox.