"Naturally speaking, this is a terrifying world we're living in today. A world that staggers from one disaster to another. Almost daily we hear about wars, about the dangers of nuclear weapons and chemical warfare, acts of terrorism, about oil spills and earthquakes and floods, about diseases on the rise and crime sweeping through our cities.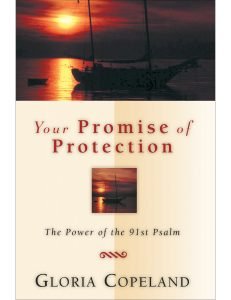 But in the midst of it all, God is promising to be a refuge and a fortress to those who will trust and dwell in Him."
A thousand shall fall at thy side, and ten thousand at thy right hand; but it shall not come nigh thee. There shall no evil befall thee, neither shall any plague come nigh thy dwelling."
To help you build your faith in this time, we are making Your Promise of Protection available as a free download.
More teaching on protection and freedom from fear is available in our Shop and check our our "Overcoming Fear" blog.