Great Joy in the City Ministries in collaboration with Kenneth Copeland Ministries Europe and with the help of several pastors from Islamabad reached an abandoned village of District Nowshera in province of Khyber Pakhtunkhwa to set up a much needed medical camp. The financial help came from the Relief Fund which provides financial support in uncertain circumstances. Thank you, Partners, for your donations.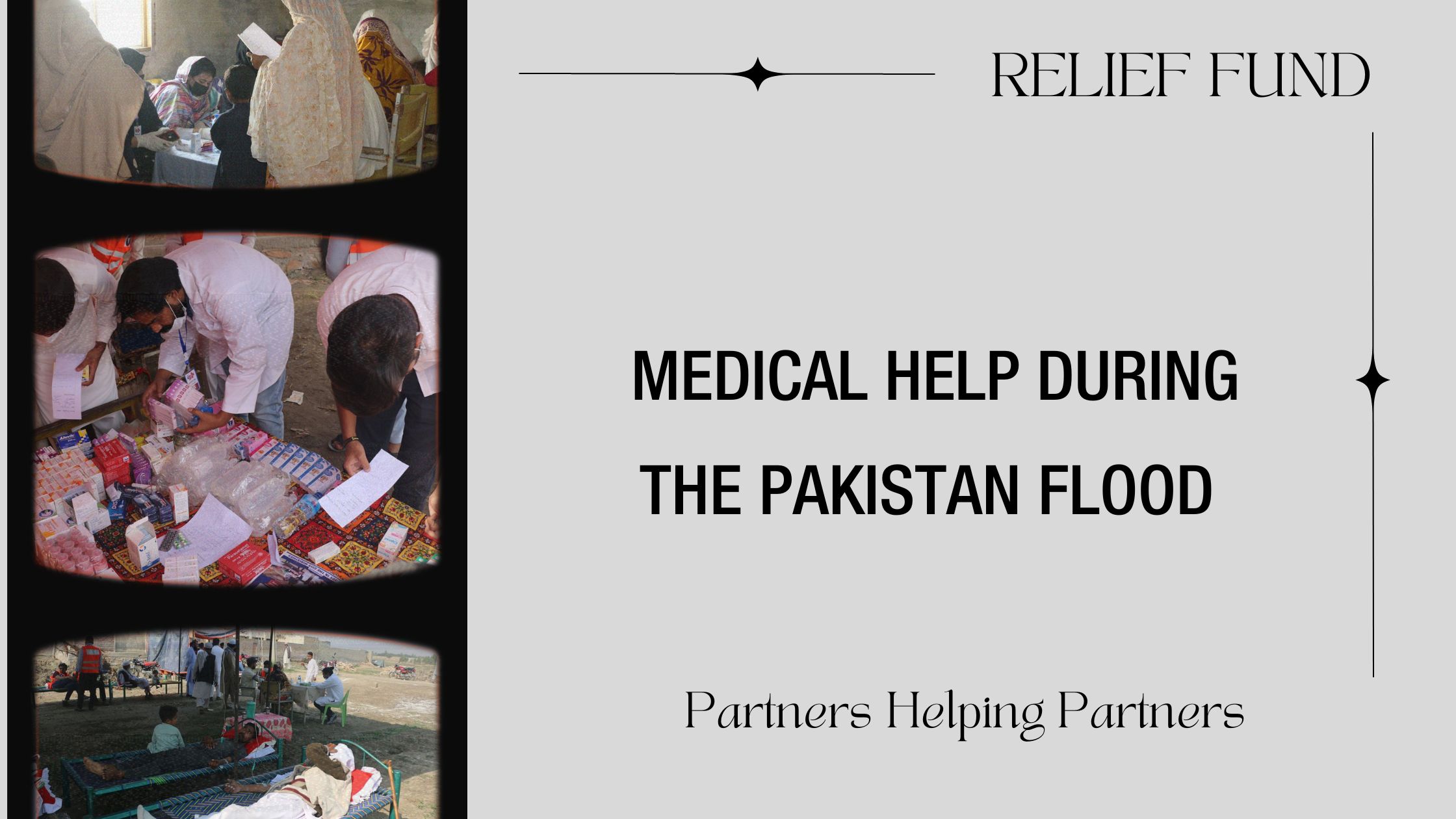 This area had been deliberately cut off from the main city so that the flood relief suppliers would stay in their area and not be able to move beyond as it was a far-off village.
Therefore, this area had been highly neglected and when Great Joy in the City Ministries reached there they found the natives to be very poor and suffering from various illnesses. The water level in this village had been around 7 to 8 feet high during flood causing many diseases and ailments in the area especially in women and children. Those who came to the camp were suffering with fever, chest congestion, skin allergies, gastro, stomach issues and physical weakness, but mostly children were the ones who were extremely sick.
Through this medical camp set up in the autumn of 2022, around 382 people including men, women, old people and children were provided free medical aid. The medical facility had two male and two female doctors along with eight male and female nurses and a pharmacist to provide medicine as required.
The people of the village were very grateful that they were finally approached and their health issues were addressed. God's love was openly demonstrated through this free medical camp and the flood victims were prayed for as well so that the healing of the Lord works in their lives. We praise God for this opportunity to serve the flood victims & share the practical love of Jesus Christ.